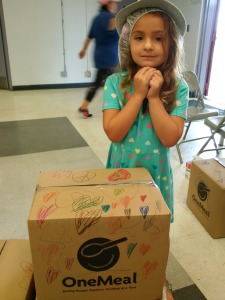 Orange Plaza Rotary was grateful to see so many volunteers at our second annual food packaging event.  Working with "Kids Around the World", we packed 14,040 dehydrated meals for shipment to hungry families. Our volunteers included friends, neighbors, our own children and 40 students from El Modena High School. Many of these students are participants in our "Mentor Meals" program, now in its fourth year.
The project was partially funded by a $1,500 District Grant made possible by donations to The Rotary Foundation Annual Fund.
An awesome day of service!